Jan 1, 2018 · 5 minute read · Comments

Following my previous article regarding startup and shutdown time of Maya, I will share some of my workplace tips I use in Maya. Some are just personal preferences, but others fix some nasty old bugs, increase stability or speed and you should just plain use them.
Disable the Load/Save UI layout from scene
This is quite important and would urge you to do it. This functionality can be quite handy but it is a very bad idea to use it, it can lead to crashes, slow opening times, and scenes impossible to open… unless you deactivate it in the preferences. It can feel frustrating not to use it at first but I can assure you will enjoy it pretty soon!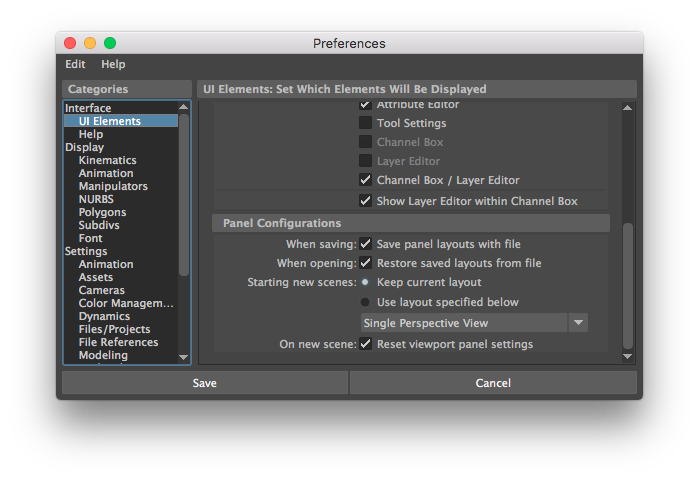 A good habit is to actually create some custom layouts independently of scenes. Open a new Maya session, organise your layout and panels, and save it! Especially since Maya 2017 with the workspace feature. For user using previous versions, the layout feature is bugged and it won't save any floating window outside of the main Maya window. Another solution is to script your layouts and open floating windows with a click of a button. Probably best to use a bit of both solutions.
Is is even better than the "retrieve UI from file" because you are able to work directly with the layout you are used to, instead of the one the last artist saved the scene with. It can also load the scenes WAY faster and it is more reliable.
Read More